Originally posted by post-modernist trash on the heavenly hair board, rescued from google cache by me!
STEP ONE: Making organic looking dreads.
I start out by backcombing in the usual way although I tend to do these quite loosely. Just concentrate on getting your nice, tapered shape and keeping the dreads reasonably smooth.
When I'm done, my pre-sealed dreads look something like this: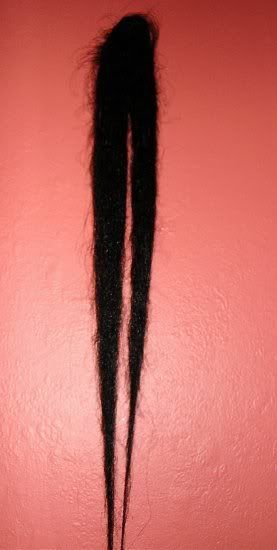 STEP TWO: Sealing the dreads.
I usually make my dreads in batches of ten and then hang them over my washing line. Next, I boil a kettle and pour the water downwards, over the hanging dreads: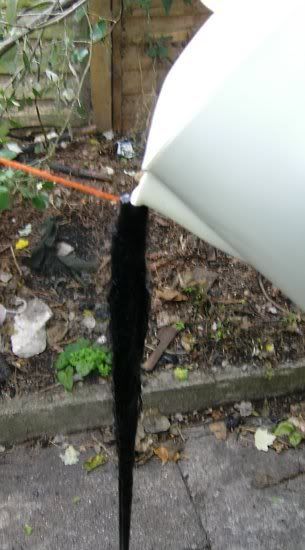 Then, when the dreads are cooled enough to handle but still warm, I palm roll them a little: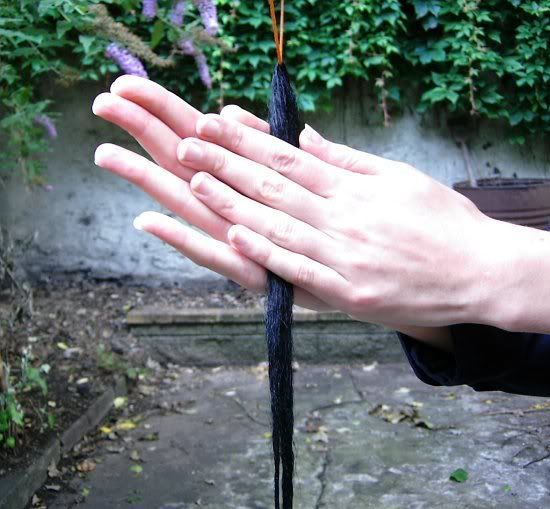 Here is the boiled and palm rolled dread: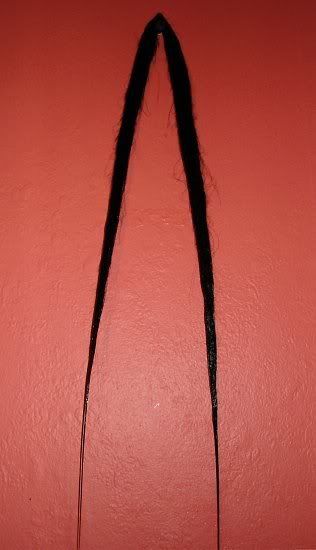 STEP THREE: The washing machine!
When all of the dreads have been boiled and palm rolled, I zip them up inside a cushion cover and stick them in the machine on a 60 degree wash cycle. this seems to be hot enough to help matt them up a little more and add a touch of 'wiggle' to them without turning them into little curly frizzies
STEP FOUR: Adding the weft.
I take my weft and cut it into section of roughly an inch. Using liquid gold, I secure the weft as shown below: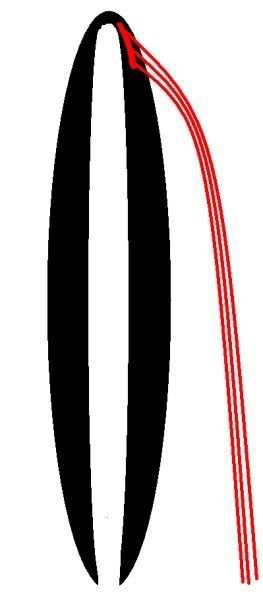 I did experiment with wrapping the section of weft horizontally around the top of the dread but preferred the method pictured due to the way the weft hangs more away from the dread and stays separate. This, IMO, improves the multi-textured look and also makes the weft more managable once the dreads are installed.
Here are some close ups of the real thing: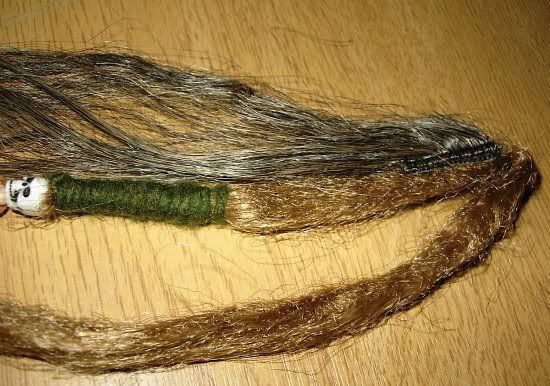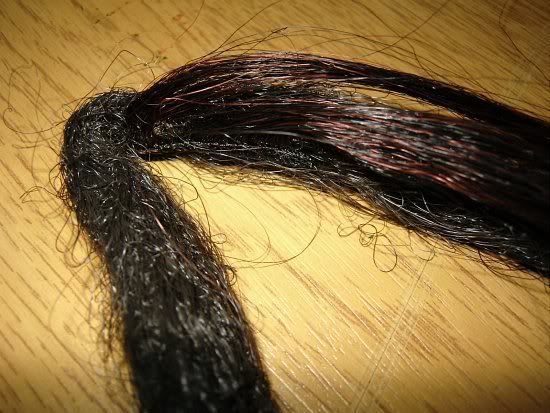 As you can see from the photos, the visibility of the sewn part of the weft depends on its colour and on the colour of the dread to which it is secured. I haven't really found this to be a problem once the hair is installed
STEP FIVE: Installation.
The dreads are installed in the usual DED manner, braiding down the side of the dread WITHOUT the weft and here is the end result: