I'm not sure if it's ok to start a new thread, but here I go.
Post photos of your halloween costumes & set ups!
It's still a bit early, but we started to celebrate on this weekend, as there was a local Halloween-themed rave.
What a fine excuse to use certain kinds of garments in the dark club... xD
First time putting on cyberlox and all, and I'm kind of proud to have saved them, so we took many photos! (They were in a pretty bad shape.) And almost all of them were too blurry, except for this one...after some touch up tho.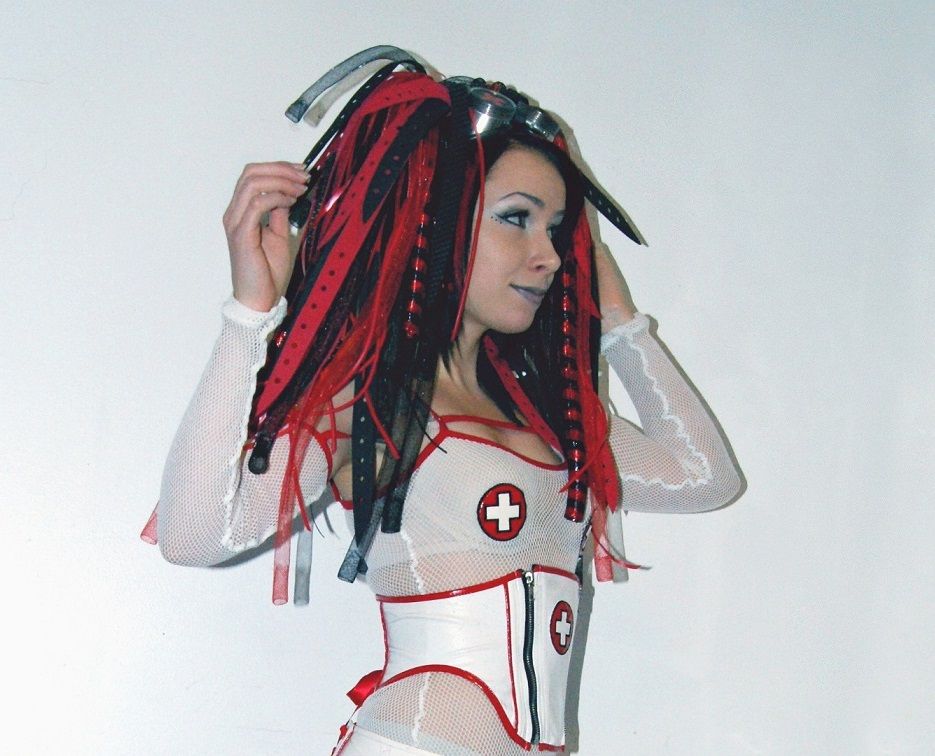 I'll throw a legit party for my friends in the next weekend, and have another go, with a different costume.
Now go ahead and show photos of yourselves!