gosh for someone who has been on this site since Quinnsters early days i never show off my suff ha!
i made this set (modeled by the beautiful Lampy
) cheaply for a friends girlfriend. I had free reign of how many of each color to do,.they are new
sky blue
,
neon pink
and
barbie pink
,. i loooved them but.. lets just say shes not the most grateful of sorts
oh well!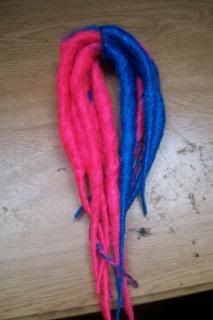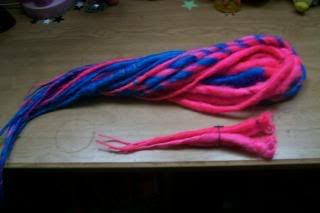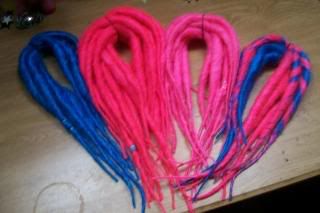 this wig i made in two days for myself,. now im not a fan of wigs, but when miss anthropik put up a tute for the tights base wig i decided to have a go. i love it! and i think they look very extention-y rather than wiggy if i do say so myself?! must whip up a fringe to go with em. im now a wig convert,
thanks miss antropik!
the DEs pinned on as i try to work out how i wanted to place them (Lampy's been upgraded to Penelope
)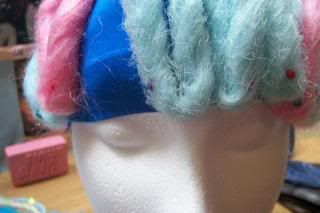 first row sewn together (yes Penelope got a lip make over half way through ha)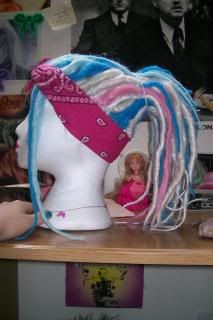 and on this ragamuffins head (gotta sort that big atomic turquoise fringe sticking out)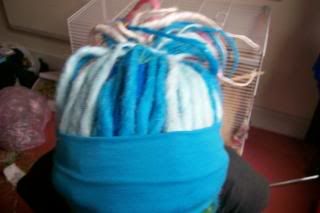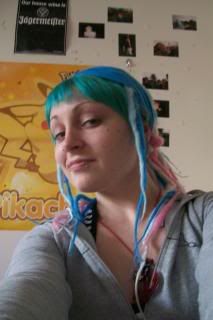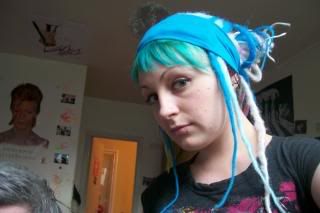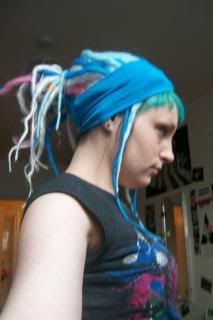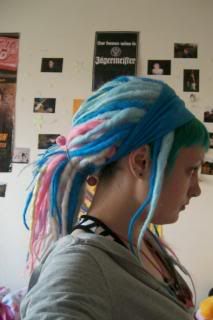 second row (the gaps between the first) have just to be filled in, and some wig clips attached then im done! what do ye think?